Article Contributed by C2 Media Relations |
Published on Friday, January 7, 2022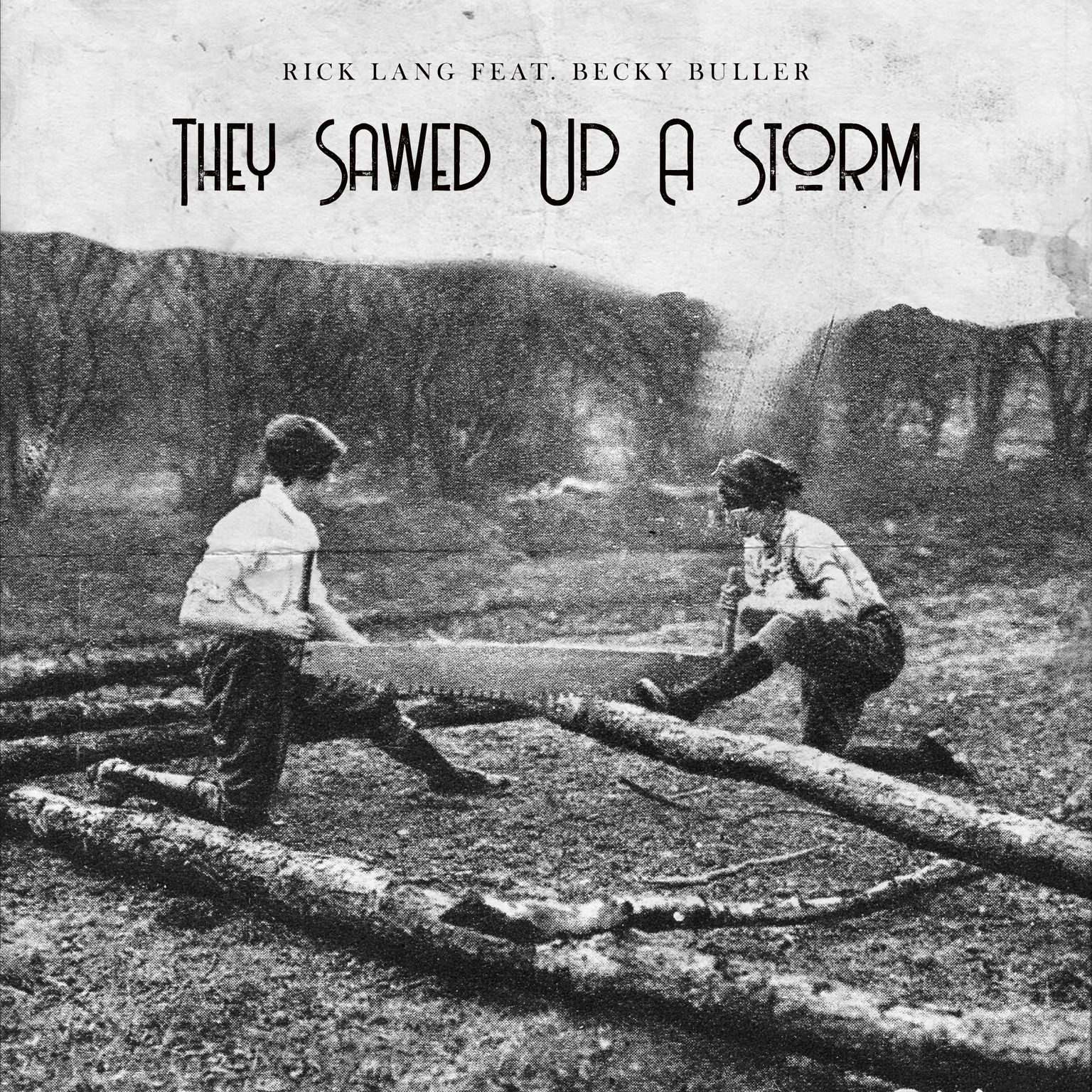 Grammy nominated songwriter Rick Lang has released two new tracks as part of a 'Dark Shadow Double,' from his forthcoming album A Tale To Tell. Both "They Sawed Up A Storm" feat. Becky Buller on lead vocal and "Toodleoo" feat. Stephen Mougin on lead vocal are now available. An IBMA award-winning singer/songwriter, Lang is set to release his story driven album this Spring on Dark Shadow Recording. The project, produced, engineered and mixed by Mougin, will mark Lang's seventh studio album. Click HERE to find "They Sawed Up A Storm" and HERE to find "Toodleo" on your preferred digital platform.
Every track on Lang's forthcoming record was inspired by true, historic events. When writing "They Sawed Up A Storm," Lang wanted to tell the story of the strength, skill, and determination of a group of women who operated a sawmill at Turkey Pond in Concord, NH in 1942.
The purpose of the sawmill was to salvage timber downed by the great 1938 hurricane.
Lang explains, "A colleague of mine in the lumber industry, Sarah Shea Smith, uncovered the story of the Woman's Sawmill at Turkey Pond NH. After much research she wrote a book about the events that took place leading to the building of the mill and propelling this group of women to become heroes of their time. Sarah's book inspired me to write this song. Thirteen patriotic women went to the NH State House offering to run the sawmill after the men operating it joined the WW2 effort. Although many doubted this would work, they were given permission, and the salvage operation continued. This group of brave, determined women in service to their country, saved the day and made history. This song was written to celebrate their historic accomplishment and share their story in song."