Jennifer Galipeault pushed past her exhaustion, her eyes focused on her feet as she took one arduous step at a time.
When she raised her eyes, all the world's glory stretched before her.
Last month, after a punishing six-day climb, Galipeault and her husband, Jeremie, successfully summited Mount Kilimanjaro, at 19,341 feet the tallest mountain in Africa.
In a way, it was the culmination of a journey that began years ago in near-tragedy.
It was Labor Day weekend in 2005, and Jennifer, then 20, had been riding motorcycles for about two years.
She doesn't remember the accident, just the moment a minivan appeared out of nowhere, heading straight for her Suzuki. "God, I'm in your hands," she remembers thinking.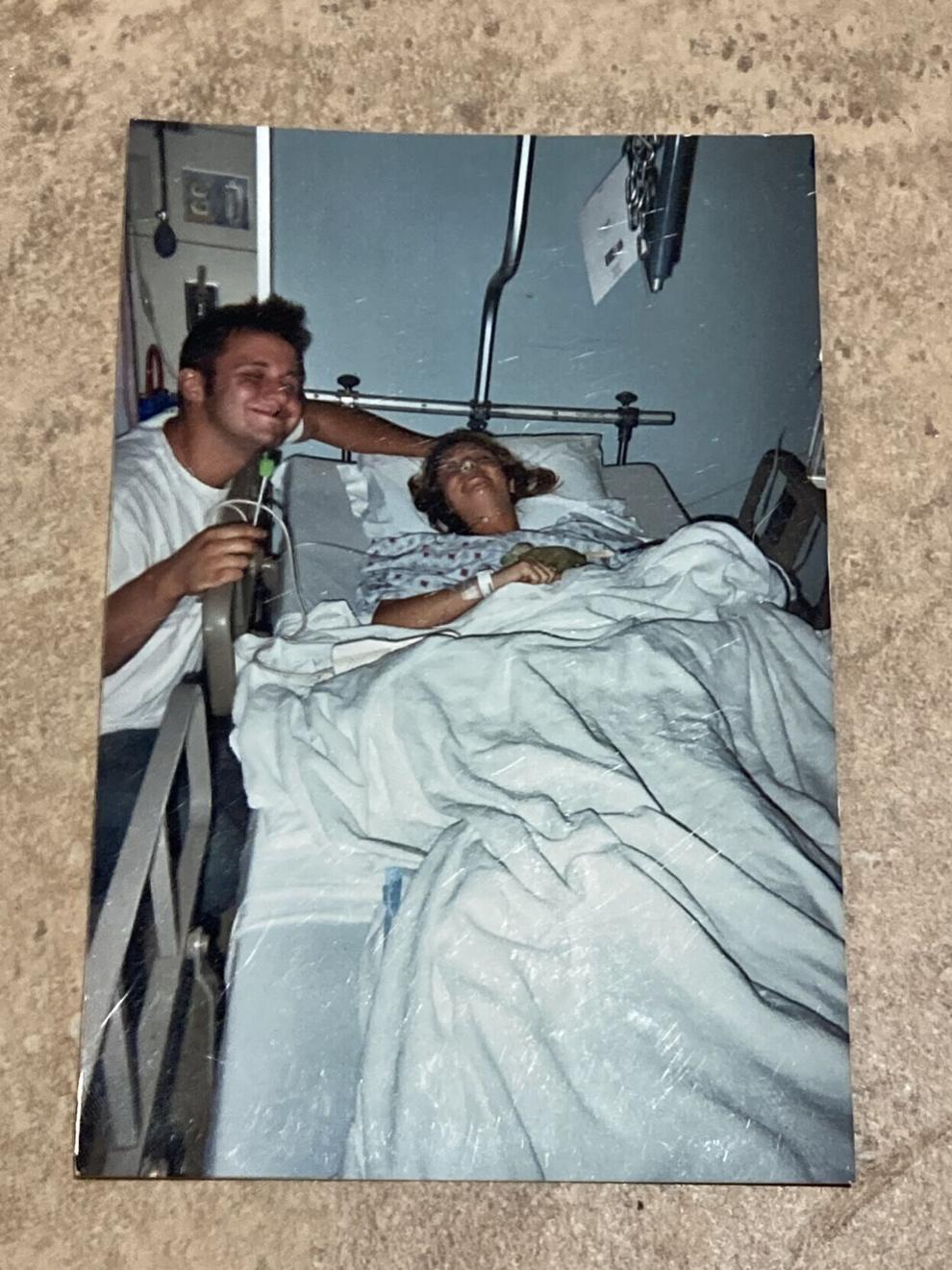 It was, she says, "the most vulnerable moment I've had in my life."
When she came to, she was lying on the double-yellow line of Route 101 in Amherst in agony. "I was crying," she recalled. "I was so happy I was alive."
She had suffered a spiral fracture in her right femur, the largest bone in the body.
It took months to recover from her leg injury. "I had to learn how to walk again," she said.
And through all that difficult time, Jeremie, then her boyfriend, was by her side, her helpmate and ally. The couple has been together for 20 years, and married for 13. Jeremie is a firefighter in Nashua.
Doctors told her she would never run again. But they had underestimated her determination.
"I'm glad I didn't listen to them," she said.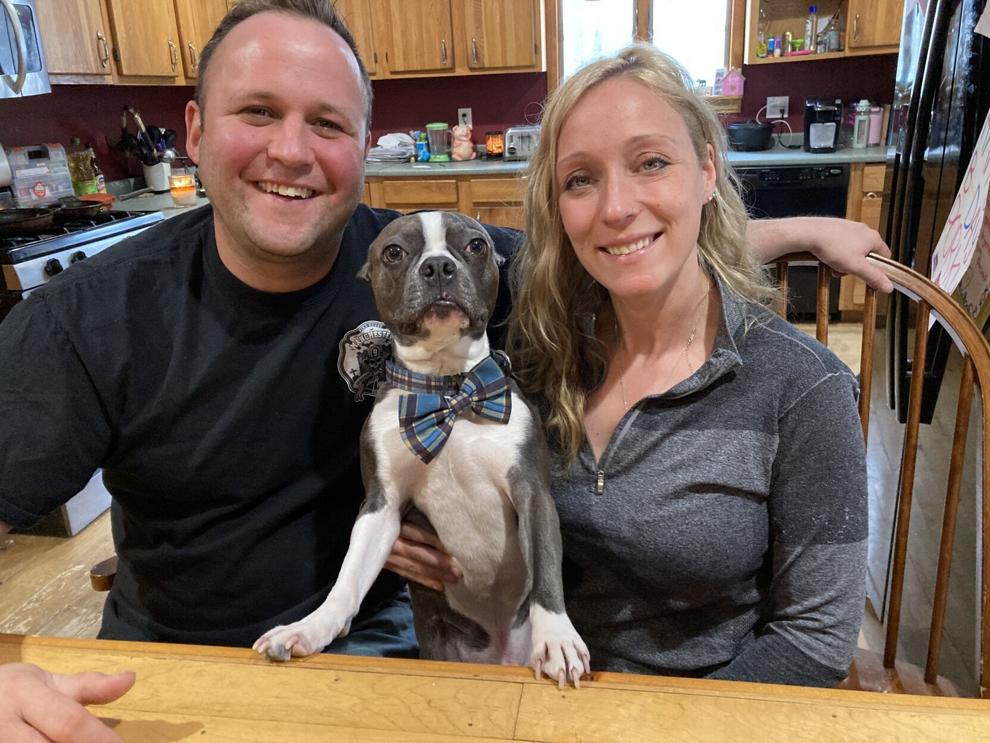 About six years ago, Jennifer slowly got back into running. She now has four half-marathons under her belt and is already planning for the next one.
There were other challenges and changes.
After graduating from Nashua North High School in 2003, Jennifer had been working as a hairdresser. She loved being there for her clients' important days — the weddings and babies' first haircuts.
But after the accident, she decided to pursue a career in the medical field. "I wanted to make a difference, and I wanted to help people in their more vulnerable states," she said.
She's now a medical assistant at Dartmouth-Hitchcock clinic in Concord. "It's very rewarding. I love it," she said.
Jeremie had always enjoyed skydiving but it wasn't something Jennifer ever wanted to do until a friend talked her into trying it in 2012.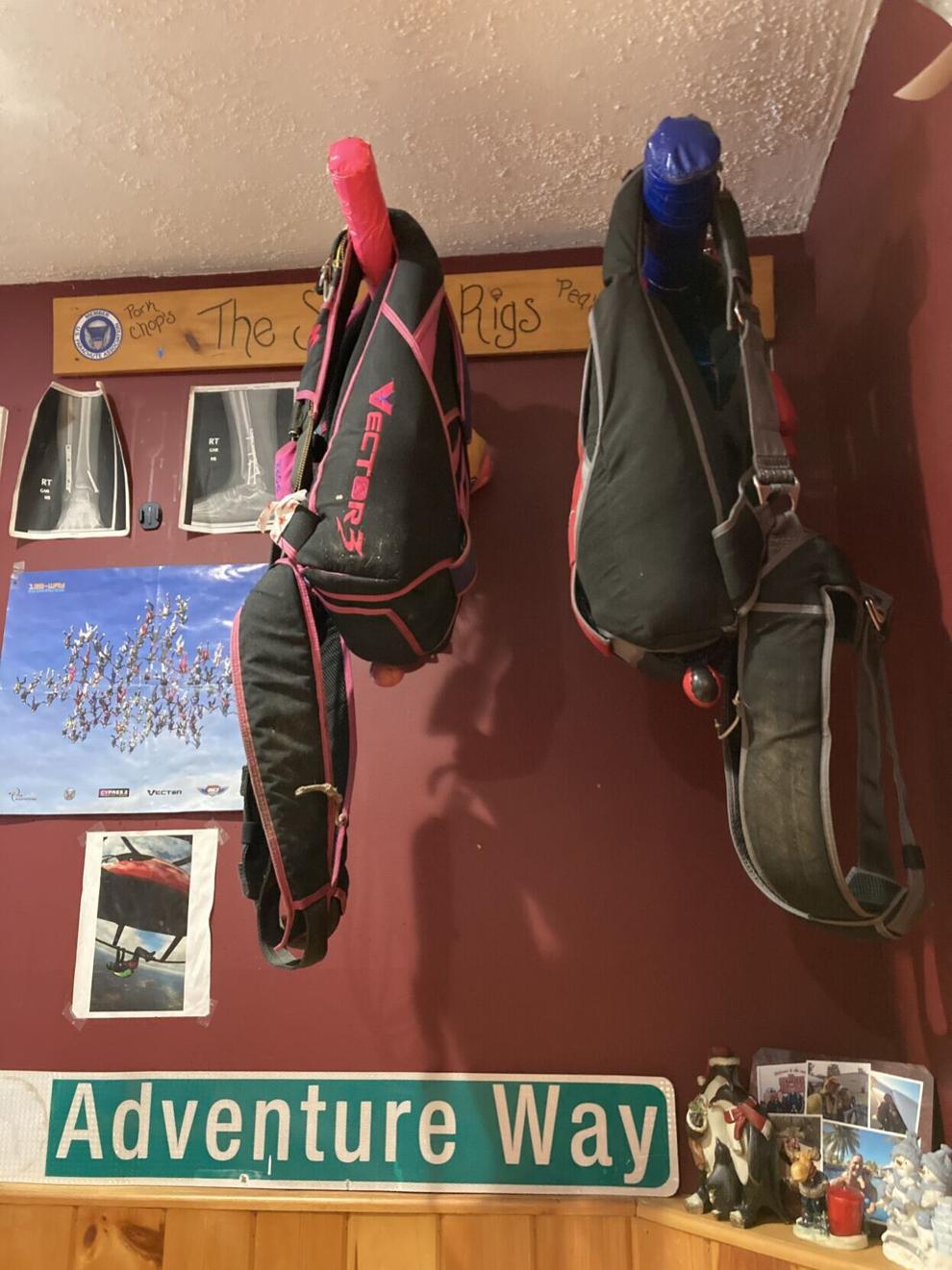 "Little did I know I'd fall in love with the sport," she said. "I couldn't wait to go again."
She was still a student when she had another near-tragedy on her fourth training jump. The ground crew had radioed up to the plane to call off the jump because of wind gusts, but she said, "The message didn't get to the pilot and didn't get to us."
Gusting winds pushed her parachute past the drop zone. About 800 feet off the ground, she decided to try for a tree landing as her training had taught her. But the wind pulled her past the large tree she had picked out and her canopy collapsed into the trees. "I just plummeted," she said.
She fell on her right side, breaking her right ankle.
Galipeault had to take a year off to recover and admits she was scared to jump again the first time. "It's easy to be scared and not do it again, but you've got to believe in yourself," she said. "I don't want to live with regret."
She's done 346 jumps since then and was part of a Maine women's team that set a state record.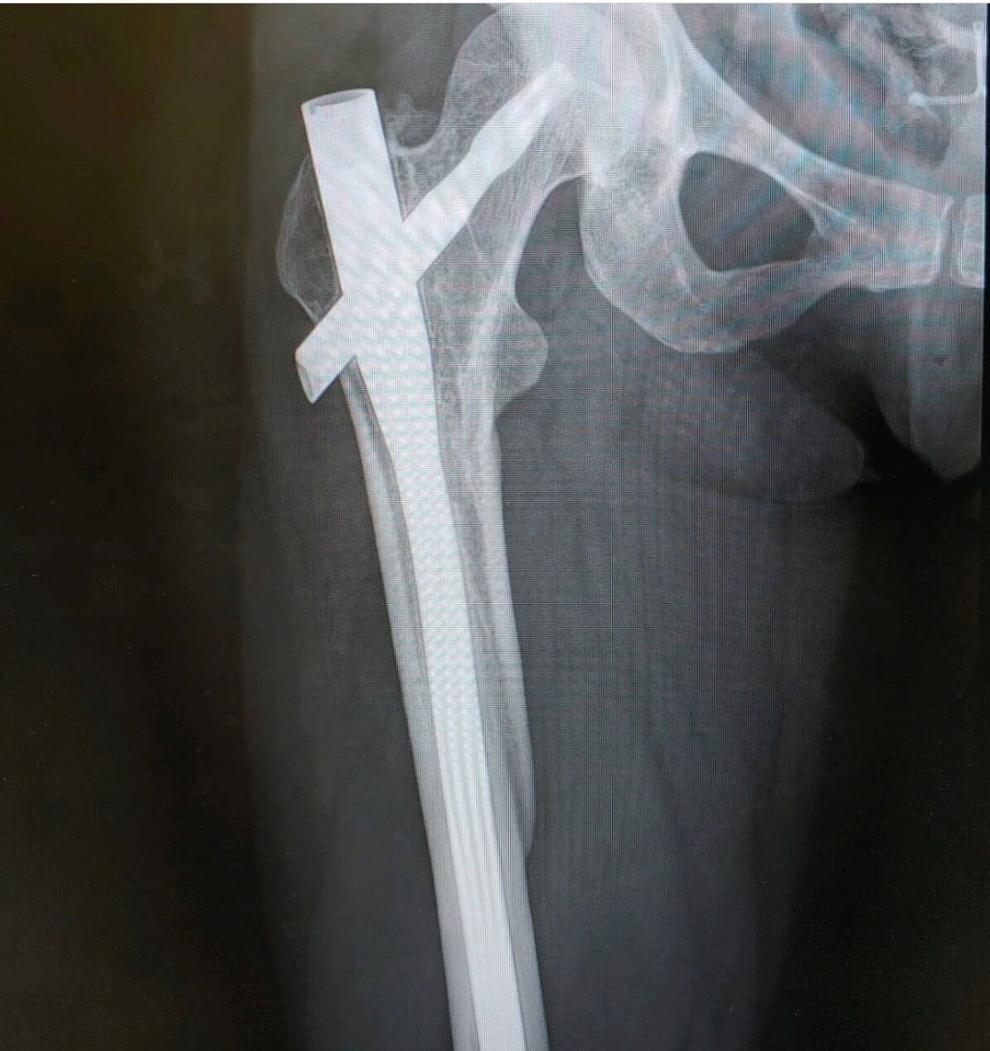 A new goal
Attempting one of the world's Seven Summits — the highest mountains on each continent — was Jeremie Galipeault's dream.
The couple had always enjoyed hiking and had taken on the challenge of New Hampshire's 48 4,000-foot mountains. Jennifer finished all 48 in the summer of 2020.
Last year, they decided to try to summit Kilimanjaro, a dormant volcano in Tanzania that is the highest free-standing mountain in the world. They started hiking every weekend in the White Mountains, climbing a smaller mountain to train for speed, and a taller one with heavy packs.
But no New Hampshire summit could prepare them for adjusting to the altitude as they began climbing Kilimanjaro.
That first day Jennifer felt pretty good, she said. "They make you hike really slow, like really slow," she said. "They're taking it easy on you."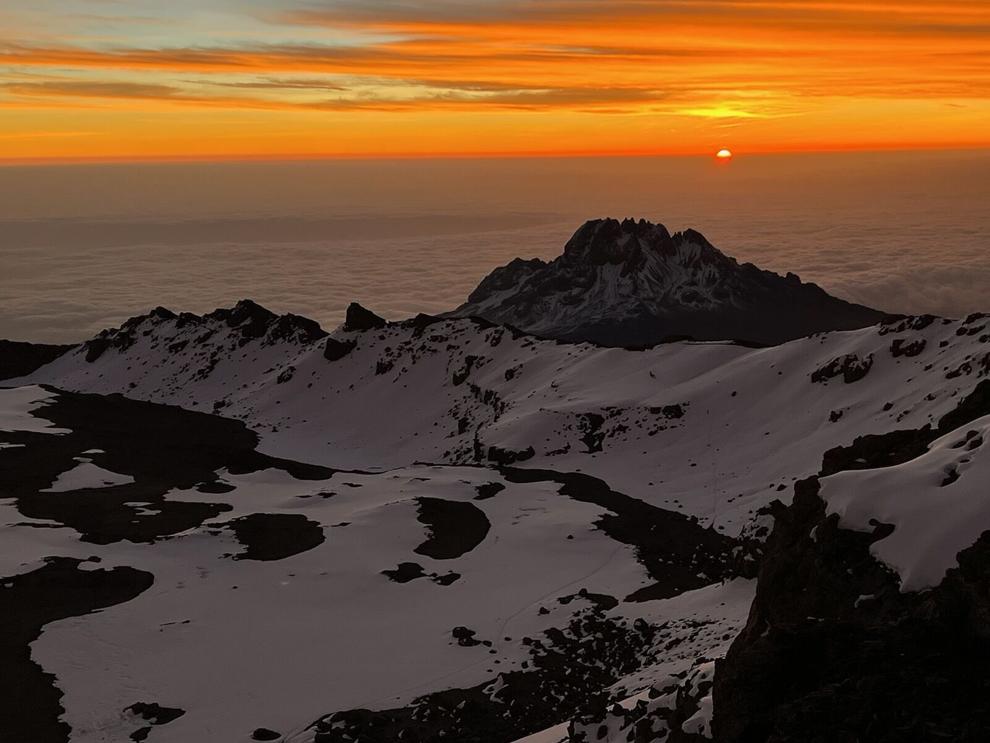 The trek got increasingly difficult from there. "Even by the third day on, you couldn't even walk fast cause you're so out of breath."
The last day starts with a short hike of about four hours, then lunch before going to sleep. "They woke you up at 11 at night," she said. "It was tea time and cookies before the summit."
The push to the summit was difficult, she said. "You're gong the slowest you've ever been, and it's dark. Everyone has their headlamps on. All you see is a big hill and it feels like you're never getting to the end."
Some climbers were vomiting because of altitude sickness, and Jennifer felt nauseated and had a severe headache.
"Your brain wants to tell you you're not going to make it," she said. "You have to fight it and say I'm going to do it."
They did. They arrived at Stella Point, one of three official summit points on the crater rim, where their guides served them tea as they took in the incredible landscape.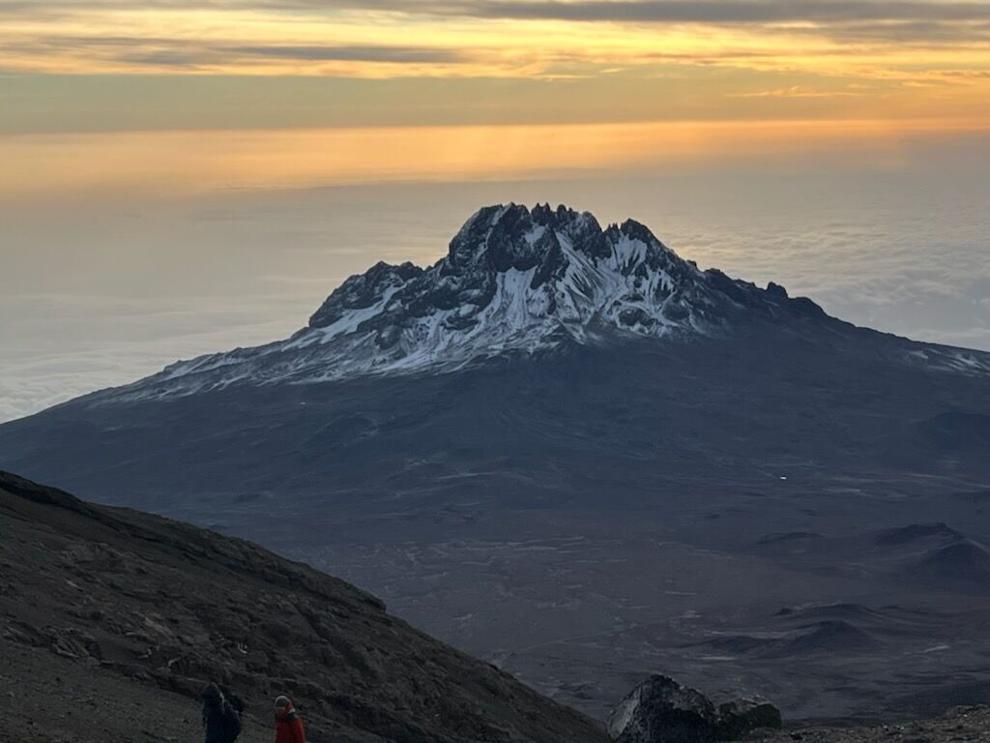 "We saw ice glaciers all around us that will probably be gone in another five or 10 years because of global warming," Jennifer said.
"I cried happy, thankful tears," she said.
The sun was coming up through the clouds below them as they began the final climb to the actual summit. "We got to the top and I just cried again," she said.
In photos taken at the top, the rising sun paints their faces rosy as the Galipeaults beam at the camera.
"It was just the greatest feeling ever, just to accomplish that," Jennifer said. "It's a huge battle you have within yourself, and you overcame it."
The guides don't let you linger long at the top, just 15 minutes or so. By that time, Jennifer said, your oxygen level is down to about 60.
"You're slowly dying the longer you stay up there," she said. "They want you down as fast as possible."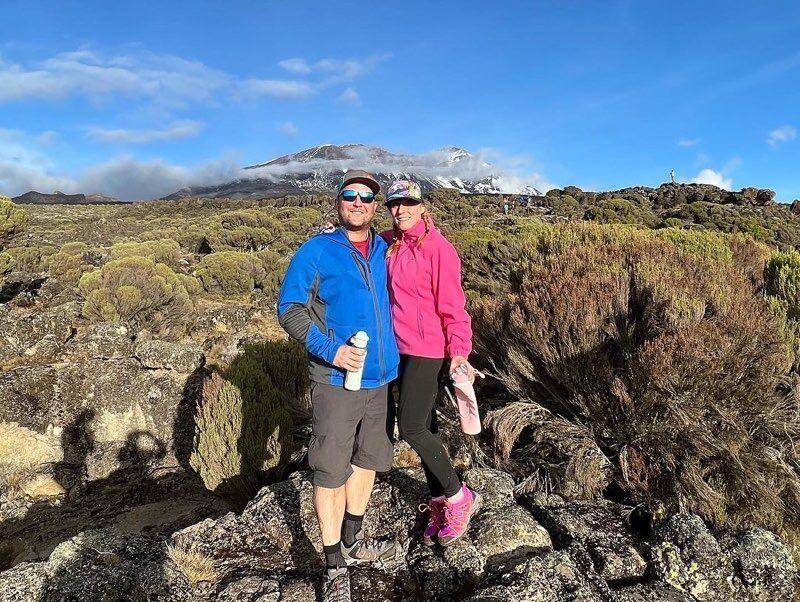 Jennifer's dad, Paul Nichologianis, said he's in awe of what his daughter has been able to do despite everything she's been through.
"Her story can encourage a lot of other people," he said. "She's a real special person."
Jennifer credits her "stubbornness" for what she has overcome, and accomplished.
"I like to prove the impossible," she said. "Never say never."
Jennifer said she has learned a lot about herself. "I've learned that you can't live your life in fear," she said. "You only live one life and you've got to just go for it."
"If you let fear get in the way of doing something you really want to do, then you're cheating yourself."