SCHOOL BOARD MEMBERS voted last week to send the proposed $189 million fiscal year tax cap budget to aldermen for approval after administrators walked back more than $1.2 million in recommended raises and new positions.
The budget was written using an FY 2023 tax cap of 3.57% — an increase in tax revenue of $3,945,391 over the FY '22 school district appropriation of $183,959,257.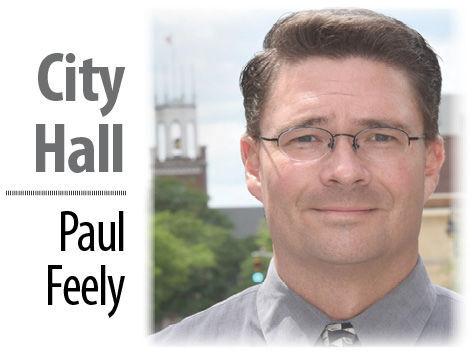 Add in an increase in other revenues of $1,193,170 and a net increase in expenditures of $5,138,561, and the result is a FY '23 tax cap-compliant budget of $189,097,818.
The $5.1 million increase in expenses includes $1.9 million in salaries, a $1.2 million bump in benefits (including a 6.5% rate increase), $1.2 million in added special education costs and a $3.3 million hike in transportation costs.
The budget had contained $1.2 million in recommended new positions and salary increases, but during last week's public hearing, interim Superintendent Jenn Gillis hit the pause button on that proposal.
"Upon further consideration over the last week, I do believe we need to pause and reflect," Gillis told board members. "I'm not recommending we move these additional positions forward at this time. We will continue to look at the needs within the district, our organization chart and the options we have internal(ly) to refine and shape our efficiencies. We will share more on this work in the coming months."
The list of recommendations had included a $20,000 raise for the communications director and the addition of a full-time communications coordinator, a $20,000 raise for the chief information officer, and a $20,000 raise for the transportation director.
New positions included a paralegal investigator and administrative assistant in the legal department, an administrative assistant and project manager in human resources, four bilingual liaisons and three English Language Learner (ELL) teachers for the equity and inclusion department.
Jason Bonilla of Ward 5 said he is particularly concerned with the delay on the new positions, fearing it will impact the school district's goals of educational equity for all students.
"When I hear words like pause or slow, it does raise a flag for me," Bonilla said. "This delays help to people who really need it."
Gillis thanked the school board for their support of the budget.
"We appreciate the thoughtful questions and feedback we received tonight," Gillis said. "This work is far from complete, and we will be mindful of this feedback as we move forward in the budget process."
Only one person took part in last week's public hearing on the school budget — Sue Hannan, president of the Manchester Education Association, the city's teachers union.
"You are a new board with new ideas," Hannan said. "And I hope that your new ideas can be brought forth and heard and pondered and tossed around so that we don't end up with the same old, same old.
"Right now, none of this is the same old, same old. And so I'm hopeful we can take grand steps to be able to put forth a budget that really works for the school district. The amazing amount of money that's being proposed right now is something we haven't seen for a long time, and it's very much appreciated."
Officials call for law
Mayor Joyce Craig, Public Works Deputy Director Tim Clougherty, state Rep. Matt Wilhelm and climate advocates took part in a news conference last week at which they encouraged U.S. Sens. Maggie Hassan and Jeanne Shaheen to pass clean energy investment legislation similar to that passed by the House of Representatives in November.
Craig highlighted Manchester's new solar array, the largest in New Hampshire, which is expected to offset more than 2,700 metric tons of carbon emissions every year.
The event was sponsored by the New Hampshire Union of Concerned Scientists.
"In Manchester, we're continuing to invest in clean energy practices, including our recently completed work on our 3.3 megawatt solar array, now the largest in the state," Craig said in a statement. "It's imperative Congress pass a bill that makes bold investments needed to tackle the climate crisis and make it easier for communities to transition to clean energy. I want to thank our federal delegation for their past support on clean energy.
"By continuing to support clean energy growth and investments, we'll continue to improve public health and create long-standing economic opportunities for all Granite Staters," Craig said.
Input invited on new code
The city is presenting 'Code-a-Palooza' on March 7 and 8 at the Palace Theater's Spotlight Room, 95 Hanover St.
Code-a-Palooza is a public design studio, where city staff and consultants from Town Planning and Urban Design Collaborative will be working on the new Manchester Land Use Code from 9 a.m. to 8 p.m. each day.
Roundtable discussions are scheduled from noon to 1 p.m. on both days and from 6 to 7 p.m. on March 7. A closing presentation will be made on March 8 at 6 p.m.
"Please join us for any of those scheduled events or just drop by to talk about what is important to you in Manchester's built environment," says an announcement of the event. "We want to know your thoughts on topics like housing, bike lanes, sidewalks, parks, accessory dwelling units, streets, architecture, traffic, or anything else related to zoning and planning."
Paul Feely is the City Hall reporter for the New Hampshire Union Leader and Sunday News. Reach him at pfeely@unionleader.com.